DRINKING & WRITING CO-FOUNDERS

Through our productions on stage and in bars, our website, and our words on the page, The Drinking & Writing Theater exists to preserve the spirit and devotion of the hard drinking writer and to uphold the rituals of their creativity and passion for the written word. We strive to attract others who share these principles.
Our shows stem from the simple premise that the seeds of creativity come from everything around us. We do not hide from our faults or extol our strengths, we share them on stage through honesty and truth. Much like our literary heroes who enjoyed a cocktail during the creative process, we too indulge and encourage a healthy indulgence of your own choosing. The Drinking & Writing Theater does not require one or the other to experience the full effect or our brand of theater. But it does require endurance… of the heart, of the mind and of the spine.
"It's the only good fight there is." – Charles Bukowski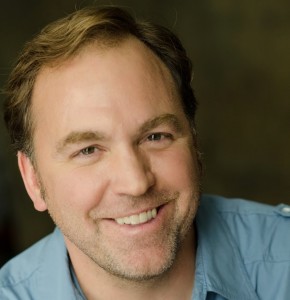 SEAN BENJAMIN (Co-Founder)
Sean joined The Neo-Futurist Theater Company in 1996. He has been performing in the long-running show Too Much Light Makes The Baby Go Blind since then and has written over 300 two minute plays for the show. His full length work produced by The Neo-Futurists includes: Devolution (2000), Missing Parts (2001), 43 Plays for 43 Presidents (2002, written in collaboration with Neo-Futurists Andy Bayiates, Genevra Gallo, Chloe Johnston, and Karen Weinberg of SecondCitys Gayco. Also produced at Dads Garage Theatre and directed by Sean Daniels. This production was seen by Nobel Peace Prize-winner President Jimmy Carter. Script published by Playscripts, Inc.), Drinking & Writing Volume I (2002, written with Steve Mosqueda and Diana Slickman. Performed in bars throughout Chicago; in Des Moines Iowa; at the Minnesota Fringe Festival; at Dads Garage Theatre in Atlanta; Beaver Creek Theater Festival in Beaver Creek, Colorado; and, along with Volume II, at the Edinburgh Fringe Festival 2004 in Scotland.), Drinking & Writing Volume II (with Steve Mosqueda and Chloe Johnson), SEX! (2005, conceived by Sean Benjamin and written with Jay Torrence, Steve Mosqueda, Noelle Krimm, and Chloe Johnston), The Santa Abductions (2005, directed by Sean Daniels), Drinking & Writing Volume III (2006, written with Steve Mosqueda), Poker Night at the White House (2007, directed by Sean Daniels. Also produced by Dad's Garage), and Drinking & Writing Volume IV: The 12 Steps of Christmas (2007, with Steve Mosqueda). He has also performed in The Neo-Futurists production of City Girl! (the musical) (2002), and in Summer Shorts: David Mamets Sermon (1996). He trained in improvisation at The Second City Training Center with Martin DeMaat and Michael Gellman and at ImproOlympic with Charna Halpern and improv guru Del Close. He performed at ImprovOlympic with the house team Georgia Pacific, the longest existing team in I.O. History (so he's been told).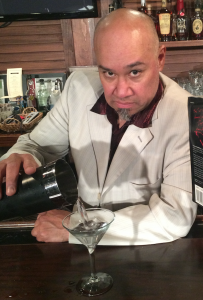 STEVE MOSQUEDA (Co- Founder)
Steve was born and raised in Los Angeles and couldn't wait to move to a real city. After high school he attended college at Seattle University and graduated with a BS in Ultrasound Technology (Huh?). He's also lived in Boston and New York City before settling in Chicago in 1990. He took many classes at Columbia College and was close to graduating in something like Creative writing or tv production but he's not sure. He performed lots of improv at IO and the conservatory at Second City and then auditioned and became an ensemble member with The Neofuturists in 1996. He continued as an ensemble member for 14 years mostly writing and performing in the longest running show in Chicago history, Too Much Light Makes The Baby Go Blind. He wrote, co wrote, produced and directed several prime time shows for the NeoFuturusts including "Torque", "Beer", "Sex! The News Show", and "Drinking & Writing" in 2002. He co-founded The Drinking & Writing Theater in 2002 and is currently the Managing Director. Since the Drinking & Writing Theater has found a home at Haymarket Pub and Brewery new shows include "Drinking & Writing Volume 5, The City That Drinks", "God VS Hall & Oates", "Brechtoberfest", "VS – A Battle of Art" and the current show "Sensuously Transmitted Drama – Love Poured Neat".
Instagram
Instagram has returned invalid data.