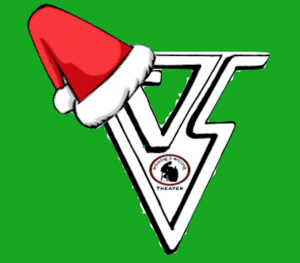 VS does Christmas shows!!!!
For the first time EVER, VS is doing xmas versions of their long running show "VS – A Battle of Art!"
For 3 Saturdays in December, 2nd, 9th and 16th, the VS ensemble will present an all new, original VS show centering on the theme of Christmas !!!
CHRISTMAS ALES
VS
CHRISTMAS TALES
Special early time of 1pm!
$10 at the door!
The Drinking & Writing Theater, 737 W. Randolph at Haymarket Pub & Brewery!
Hallelujah!!! Sweet Jesus, help us!!!