ONLY Run For Craft Beer 5k!!!
Drinking & Writing has paired up with Tales, Towns and Taverns and Haymarket Pub and Brewery for this fun 5k run on Saturday, May 18th during Chicago Craft Beer Week!
This is NOT a race.
This is NOT a pubcrawl/drunken/stumble.
This is actually a run because we like to run. But we also like history and we like craft beer so why not combine all three!
Here's how it works...
The run starts at 8:30am on the corner of Beach and Wood. The run will begin promptly at 9am and will course through the streets of Wicker Park and the Fulton market area. The run will end at the Drinking & Writing Theater @ Haymarket Pub and Brewery, 737 W. Randolph.
At the end of the run there are three things that are going to happen...
1) You will be able to sample 5, 4oz beers from some of Chicago's finest breweries.
2) Liz Garibay of Tales, Towns and Taverns will give a short talk about the history of the neighborhoods you just ran through.
3) You will get your very own "ONLY Run For Craft Beer!" Tshirt.
And that's it!
The route will be marked out so it should be easy to figure out.
Please get to the start early so you have time to sign a waiver form.
Tickets are $25 and will be available now!
Tickets are NOT available at Haymarket Pub and Brewery.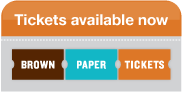 Edit
|
Back