The Drinking & Writing Theater is partnering up with the great Altlas Obscura in an event to end all events!
The Nelson Algren Seance!
SAT, JANUARY 26, 2019, 6:30 PM – 8:30 PM CST
This event takes place in Wicker Park where Algren spent most of his creative life, producing such masterpieces as "The Man With The Golden Arm" and "Chicago, City On The Make". Nelson Algren is the most overlooked writers in the rich history of Chicago writers and it's damn time we give him the respect he deserves!
For more info and tickets to this event click HERE!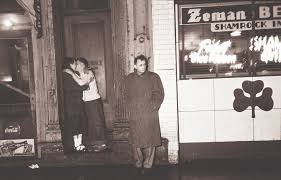 Instagram
Instagram has returned invalid data.